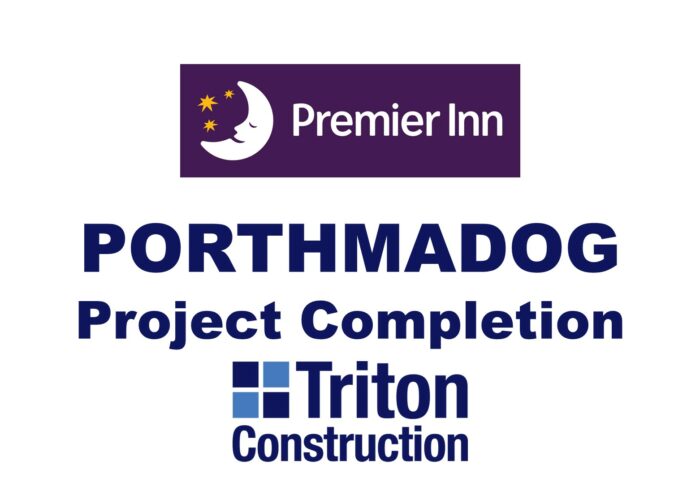 PORTHMADOG PREMIER INN COMPLETION
This was Triton Construction Limited's 37th Premier Inn Project and brings the total number of bedrooms completed to 1176.
The works at Porthmadog involved the demolition of the first Welsh speaking tax office in the country.
The works involved the construction of a new 4 storey 80 bed Premier Inn and was completed late April 2022.
The building has been designed to be complementary to its surrounding by taking inspiration from the neighbouring buildings and area.
The Premier Inn boasts a GF restaurant, full kitchen and grill line and 80 en-suite bedrooms of which 16 are the new Premier Plus standard.