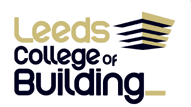 HANNAH WINS "BIG" AT LEEDS COLLEGE OF BUILDING
We are delighted to announce Hannah Flaherty has won a BIG (Building Industry Greats ) award at Leeds College of Building for her hard work and commitment.
Hannah is in her last year studying for HND Level 5 in Construction Built Environment.
Hannah's continued  commitment and hard working ethos is not only at College but on a day to day basis in the Estimating team  which has been reflected in her promotion from Trainee Estimator to Assistant Estimator at the beginning of the year.
Justin Goodyear – Estimating Director for Triton stated " we are all extremely proud of Hannah's achievements and we will continue to support her throughout her journey with the Triton team".
The award ceremony will take place in September at Leeds Town Hall.
A much deserved award and a "BIG" well done from everyone.