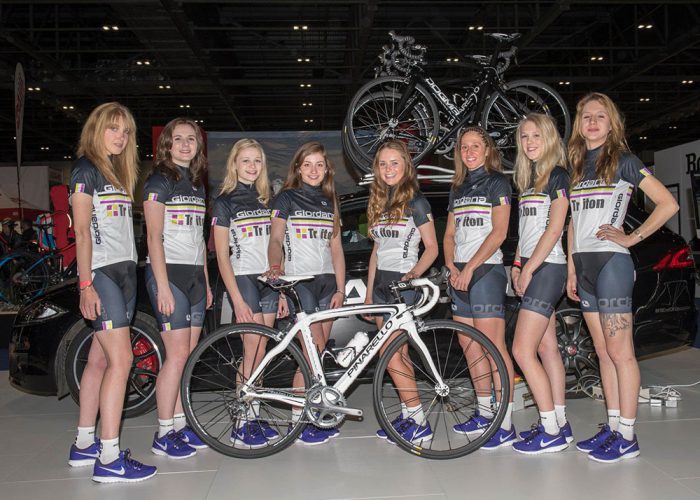 TEAM GIORDANA TRITON
Triton Construction has had a long standing association with cycle racing, having previously sponsored the Otley Town Centre races, the National Cyclo-Cross racing in Peel Park, Bradford and the National Youth Cycling Championships.
This year we have taken up the opportunity to assist one of the country's top women's cycling teams as a co-sponsor.  Team Giordana Triton was launched at the London Bike Show in February 2015 and consists of 9 women riders who hold over 20 National Championship wins between them.  Several of the riders currently represent Great Britain and the Continent.
Triton recognises the need for larger corporate bodies to take a lead in supporting sport as part of our Corporate Social Responsibility.  We wish the team every success for the coming year and will be following their progress closely.
For more information please visit the website:  www.giordanatriton.co.uk or follow the team on FB & Twitter:
FB – Team Giordana Triton
Twitter – @giordanatriton